Learning to drive in Rockhampton?
Learn to drive in a friendly, relaxed atmosphere and become a confident, competent driver. Let us show you how to get your licence and stay safe on today's busy roads.
Lessons are available for manual vehicles only.
Get Real Driver Training provides driving lessons for new learner drivers, as well as licensed drivers wishing to improve their driving skills.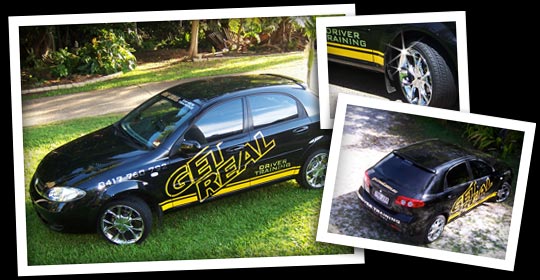 Drive to Survive
Comprehensive driver training for real world situations with common sense solutions. The best way to do something about our road toll is to put better drivers on our roads.
Do you want to be just another driver on the road or do you want to be in control?
Lessons for You
Learning to drive doesn't need to be a terrifying experience. It can be fun. Instructions will be at your pace. First timers will be shown how to control the car in a quiet area. You won't be rushed into traffic until you are ready.
Get Real Skills
Get yourself prepared for unexpected situations.
Get more than just your licence.
Get comfortable with your driving.
Get Real!